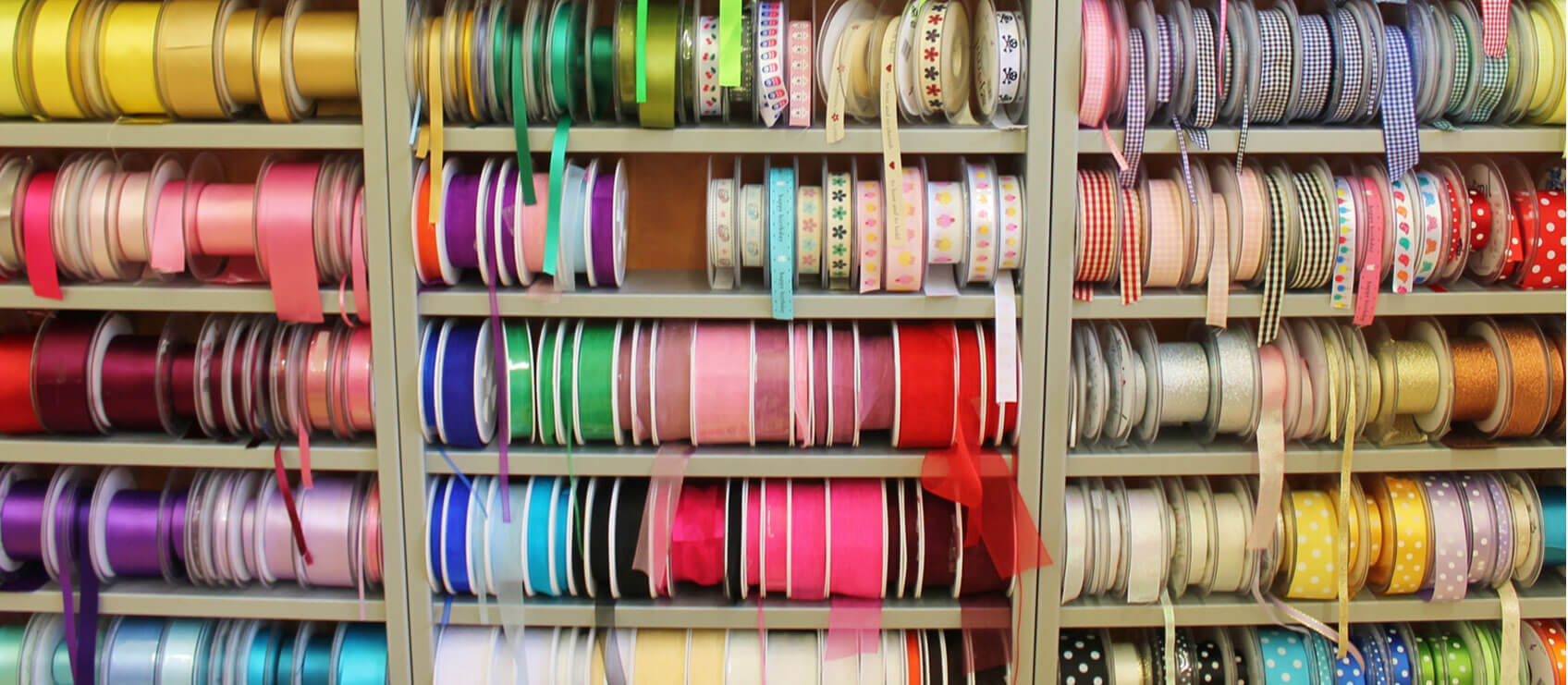 The Ribbon Room specialises in Ribbon.
We were founded to satisfy a demand for high quality ribbon at affordable prices.
We are an English ribbon company - based in Harrogate, North Yorkshire.
Whether you are looking for a small or large amount of ribbon we will have something to tickle your fancy. We have satin ribbon, lurex ribbon, grosgrain ribbon...you name it!
We offer wholesale priced ribbon for everyone from the individual to large businesses.
Whether you are looking for a wired ribbon to groove round your presents or an unwired ribbon edge to spice up your cake, we have a large selection for every occasion.
As well as having a wide range of experience to draw on from the textile industry, our design team at The Ribbon Room also have a stylish eye to keep developing our ranges and a flair for "what's in" at the moment. Please do not hesitate to contact our team at sales@theribbonroom.co.uk.
The Ribbon Room have chic ribbon items for birthdays, weddings, Christmas and all other big occasions throughout the year. If, however, you are looking for that something special please email us at sales@theribbonroom.co.uk and we will be more than happy to discuss this with yourselves.
As we continue to grow and develop, The Ribbon Room realizes that its strength lies in its ribbon customers who continue to support us. The reason for this is simple: stylish affordable ribbon delivered from our friendly efficient ribbon team.
Take a step inside